Read also in Italiano
Leo Coat (again) – Ho to wear an animalier coat
I already know what will be my next purchase: a light animalier coat. It's perfect for both a fresh summer night or the upcoming fall – or for everyday, if you leave in Ireland. Animalier is a trend that is still en vogue and you will see a lot of that next season. So why don't we start thinking about it? I found this one that is not like the classic one. It has shades of dark blue that let him be the perfect match for a lot of outfits. Thanks Esprit, you found your next client!
Blue + Brown
Combined with capri jeans, lather unkle boots and a sparkling brick t-shirt, is perfect for the daylight. Whether it could be shopping with friends or an aperitif with your bestie, the look is versatile and fashion. And leo-approved.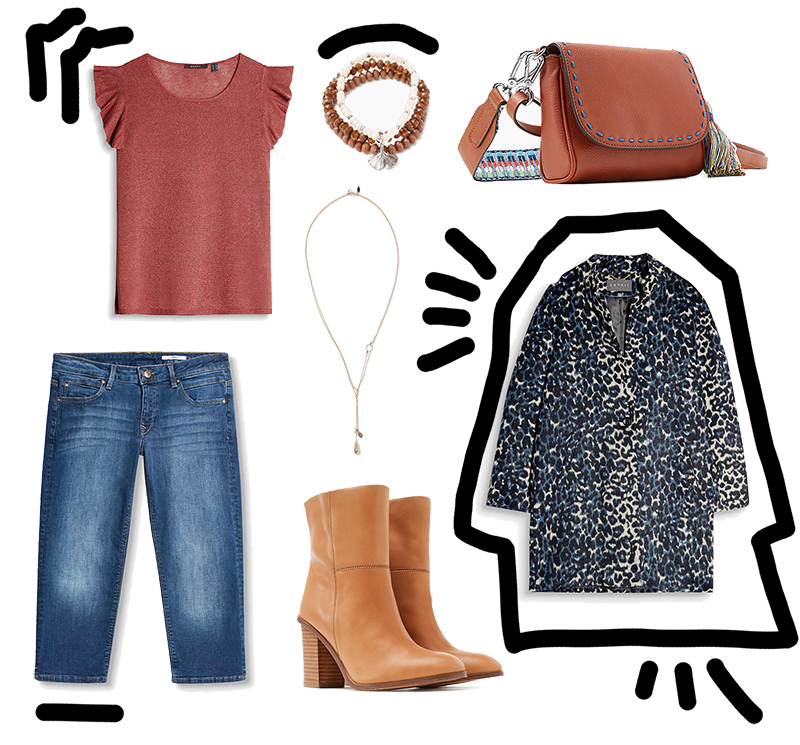 Blue + animalier + other blue
What about a perfect suit? Let's try with a ton-sur-ton look, with an animalier shirt combined with leather skinnies with the same shades of blue. High sandal heels, cat sunglasses and you can be the mysterious girl that everybody wants to meet… Too much? Nah, but do not exaggerate with the makeup!
Blue + metallic
Metallic. Bag, skirt, sweatshirt. Comfy and sporty but not too much, fancy, sparkling, perfect for day and night. Imagine this look in the office when you have to go directly to the aperitif without going home first. Isn't it perfect? I do think so.
So, what do you think? Do you like this animalier coat, must-have for the next season? And you, have you already found your perfect leo coat?
SalvaSalva
SalvaSalva
SalvaSalva