Read also in Italiano
It is still not too late to dream of holidays. A lot of people decide to leave late September for their summer vacation to avoid tourists, queues and stress. So these tips on the perfect suitcase can always be useful (even for the next Christmas holiday .. I know that many of you will think of going in the heat!).
Moreover, you will have noticed my monothematic photos on Instagram of the last few weeks (and they will continue, let it be known!). I am now returning from a fabulous vacation in Bali. Destination: sea, culture, food and relaxation! I will make you a detailed post about our journey in the near future – I still have to download all the photos and videos – but in the meantime I can show you what I brought with me in my suitcase and what should never be missing in a vacation in a warm and exotic place.
Summer and comfy dresses
Rule number one: dress light and comfortable. Tropical places like Bali are humid and very hot, then personally I sometimes find shorts, the ones that "make the belly sweat", as I say, uncomfortable and I prefer light dresses. If you want to visit sacred places, I recommend checking the rules dictated by the religion or culture of the place. For example, in the Hindu temples of Bali, it is mandatory to cover legs and shoulders. Some temples accepted me with a long dress, others still required to wear the Sarong, which is like a sacred pareo. In any case they give you everything at the entrance, so no problem if you arrive with shorts or a short dress. Ah, dresses give you a one-piece option for a nice look that takes up very little space in your suitcase (or in your backpack if you want to take a backpacker vacation).
Ps this dress is from FARM Rio!
Straw hat
It's hot and the sun beats. The straw hat covers the head and face and, together with a good sunscreen, prevents sunburn or other problems. I always wore my straw hat, even with the cloudy sky. UV rays pass anyway!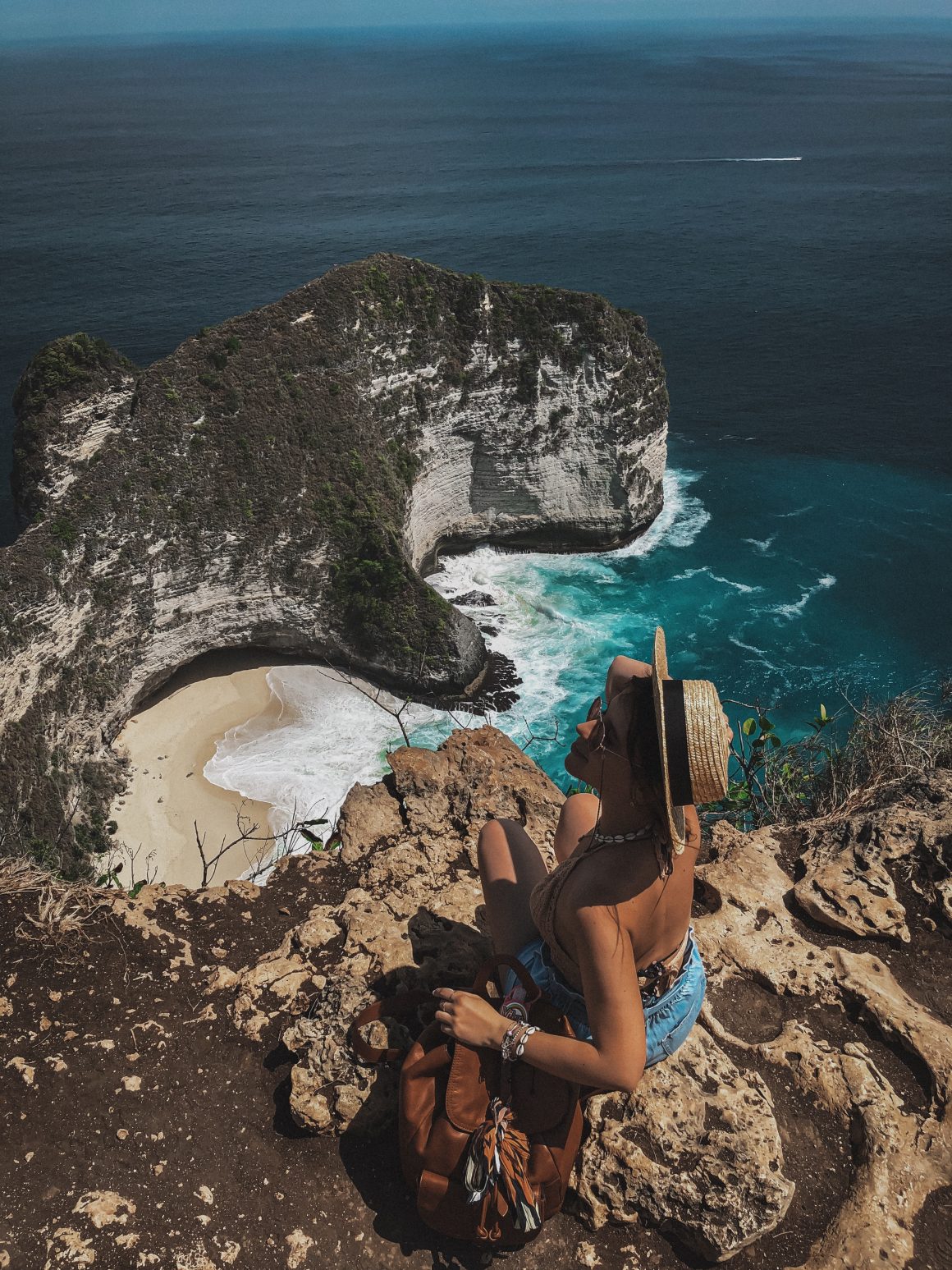 Sun cream, after-sun cream and moisturizing beauty routine
This year I saved some money just to do this and I bought ISDIN products as sunscreens to take with me. The ISDIN products are fabulous (it's not an Ad), I bought the 50 spray cream that can also be put on wet skin and oil with 30 protection with a tan activator. I didn't burn myself and the tan was really beautiful! (I say it was, because it doesn't last on me). As an extra for nights on my face, hot and dry from the heat, sea-salt and sweat, I got Kiehl's night-time repair oil and Ordinary moisturizer with me. When you get so much sun, you need extra hydration and repair, remember it! And always drink plenty of water throughout the day, dehydration can play really bad tricks.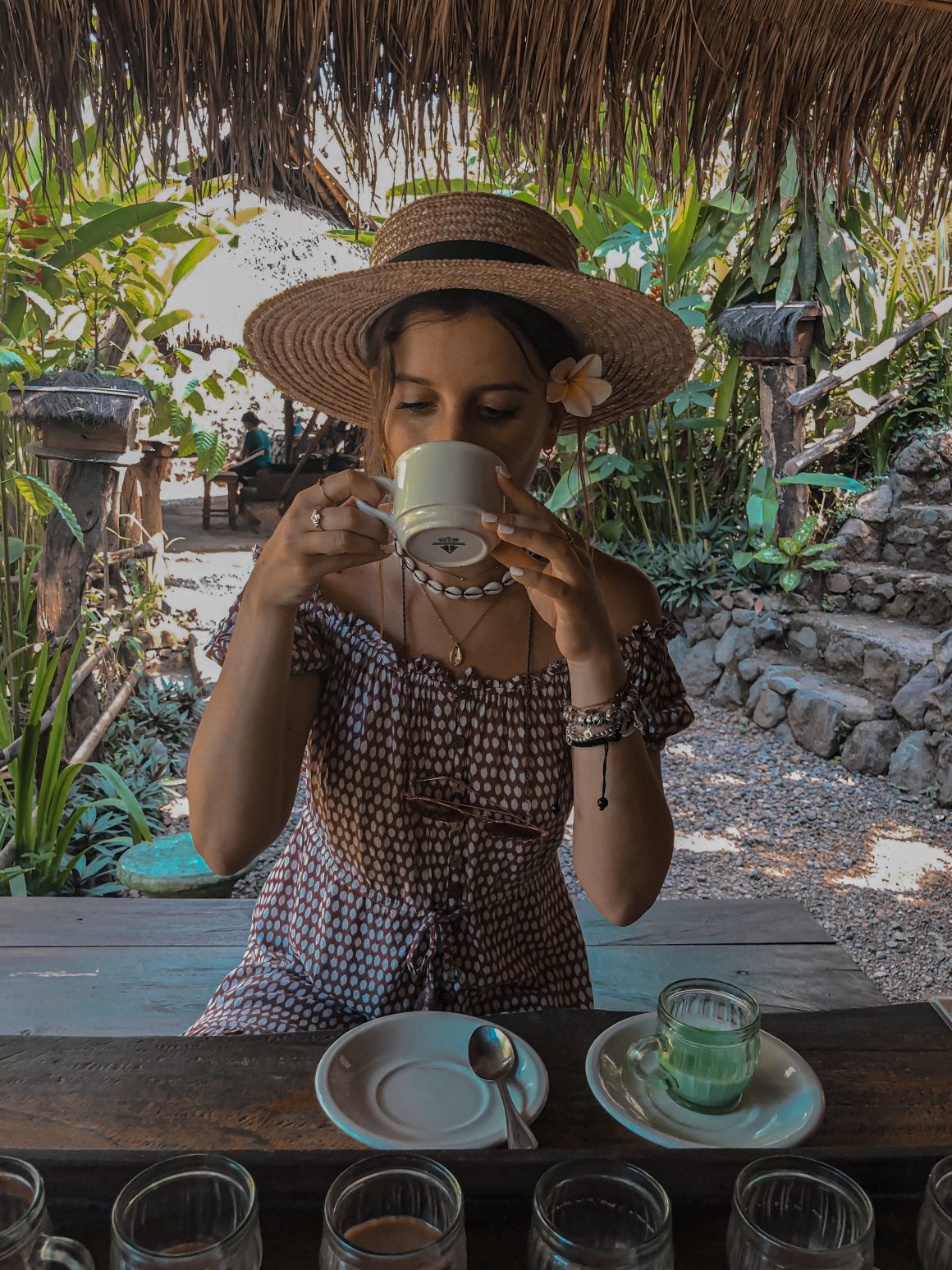 Swimwear
Obviously, a must have. I've brought two types: one-piece swimsuits for the pool or the evening dives, and bikinis for the beach. I opted for bandeau bikinis to have a more homogeneous tan, and those with laces to be used in more dynamic moments, such as during snorkeling. For example, I brought this delicious costume you see in the picture, I bought it on SheIn and it is super fashionable in this period, since the crochet costumes are in vogue [find my HERE if you like it! with the onceupontime code you also have 15% on a charge of €59, just to be ready for the perfect suitcase, eheh]!
Sandals
If I know that I don't have to face a path in the countryside or a road that is too rough, I always prefer to move in sandals during the holidays, both on the beach and in the city. The foot breathes, they are fresh and then, and if you choose the right sandal, they are very comfortable! I prefer them low heeled because during the day I want to enjoy all the places I visit without having to stop and rest. Like, these red Jeffrey Campbell sandals, aren't they adorable? In the evening, yes to a wedge, but nothing elaborate. Wedged espadrilles are the top! Many sandals on the market from different brands are cruelty free or even vegan, to keep an eye on!
Sunglasses
I always carry more than a couple. I like to combine them according to costume, outfit or mood. I have "serious" glasses and funny glasses. Always remember that branded and quality glasses will help your eyes be more protected from UV exposure. So, it is ok to play with glasses taken from the stalls (I do it too!) But if you want to spend a whole day at the beach (as in this case) or in the mountains, invest in a good pair of glasses, since the exposure to the sun, to the light and UV is greater than usual in these circumstances.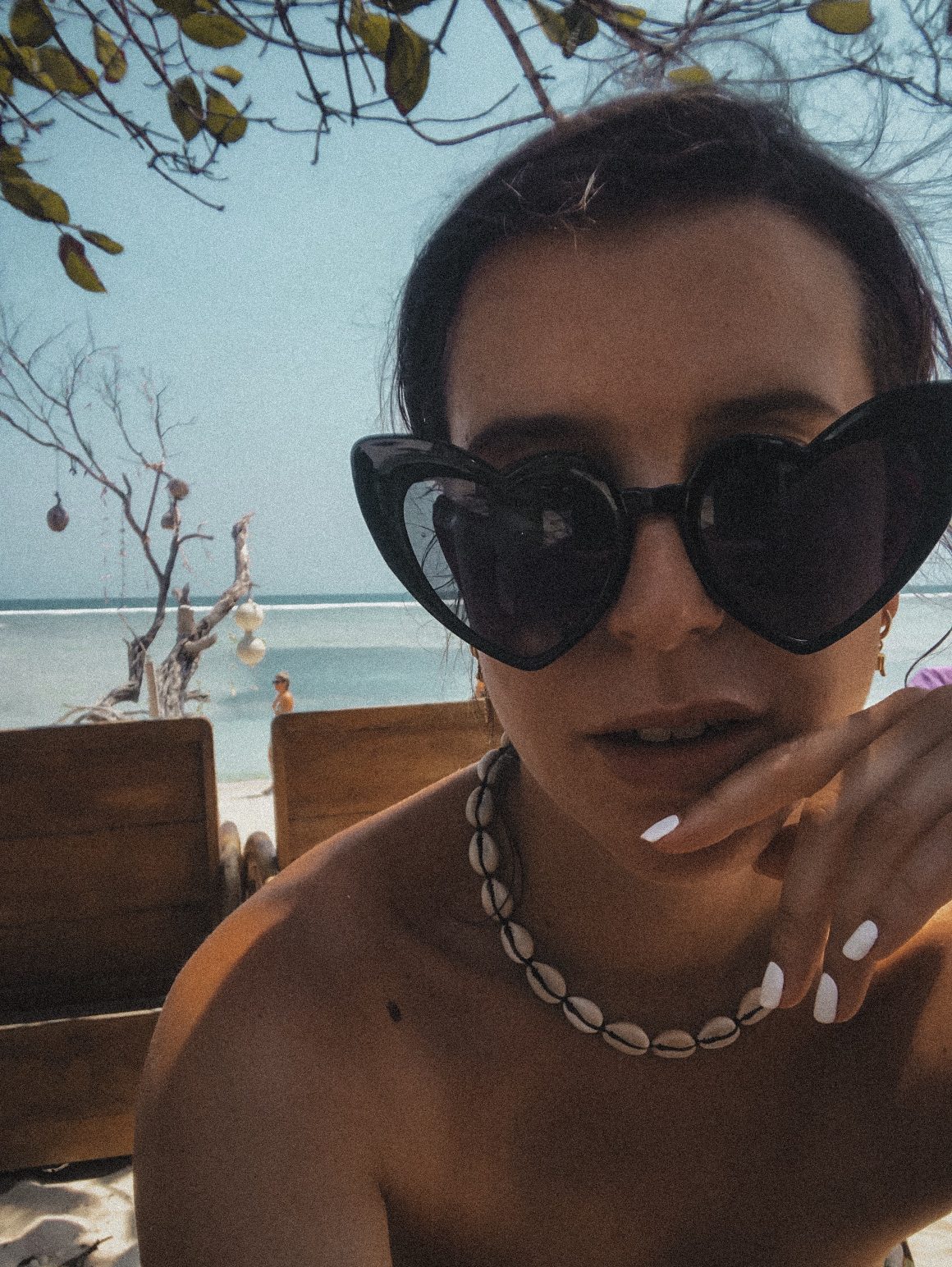 Straw bags
Or in bamboo, too. I always prefer cool, fun bags that remind me of summer. The straw bags match up the hats, sandals, and the desire for the sea. And then Bali is famous for its straw bags. Try going to the central Ubud market .. You won't regret it! If you want to buy something before you leave, I fell in love with the Cult Gaia bamboo bag. Now you can see it everywhere, but it's too cute with its rounded shape! (this is the picture)
Medicines and probiotics
Heavenly places, wonderful food. But alas, the hygienic conditions may not be the best. And so even if that smoothie bowl is the best thing in the world, those ice cubes in Coca Cola are playing tricks on you. I always start with a cycle of natural probiotics (it is not a medicine, they are sold in herbal shops) before leaving, during the holiday and after. They maintain the battery flora and really help your stomach. Think about it! (and be careful what you eat).
For you, what else should you not miss in your suitcase? Are you one of those people who will leave at the end of September?