Read also in Italiano
I love wearing high waited skirts, because they emphasizes the waist, in fact. I'm not a too tall girl, neither too thin, so wearing clothes that mark the waist helps me to slim the silhouette and focus on a part of the body that I like, removing it from other parts more "neh"! To maintain a marked waist, you must combine high waist clothing with crop tops or short jackets, as I did! If the crop top is too "uncovering" it is not suitable to be worn on all occasions, such as at work, or in the city in the afternoon. That's why I find these short cropped blouses super adorable, because they are versatile while leaving the skirt to master the whole outfit. Especially if it's a pink, pleated skirt. Like this one. On top, a pink denim jacket with the same length, to not ruin the shapes of the look during the evening breeze.
A pleated skirt: something definitely to buy during sales!
This pleated high waist skirt is one of my latest purchases on sales on Shopbop (Ending tomorrow: get up to 70% off sales price adding EXTRA18 at checkout), same applies for the pink denim short jacket. Shopbop does not only do sales in summer or winter, but all year round, with special 3-4 days of discounts or intensive sales, so I recommend you always throw an eye on the site!
This look can be worn with loafers, as in this case, or with nude or beige sandals with a little heel, especially for the evening, as the heel would slimmer even more the figure! I was walking around the center of Dublin in daytime, with the hot warm sun on my head, and my straw hat, dreaming of the beach and the sea places. Well, dreaming does not cost anything, right? And you, what did you buy on sale?
Skirt: Endless Rose | Crop top shirt: Forever 21 | Shoes: H&M | Bag: Salar | Denim Jacket: Joe's Jeans | Straw hat: Lack of Colors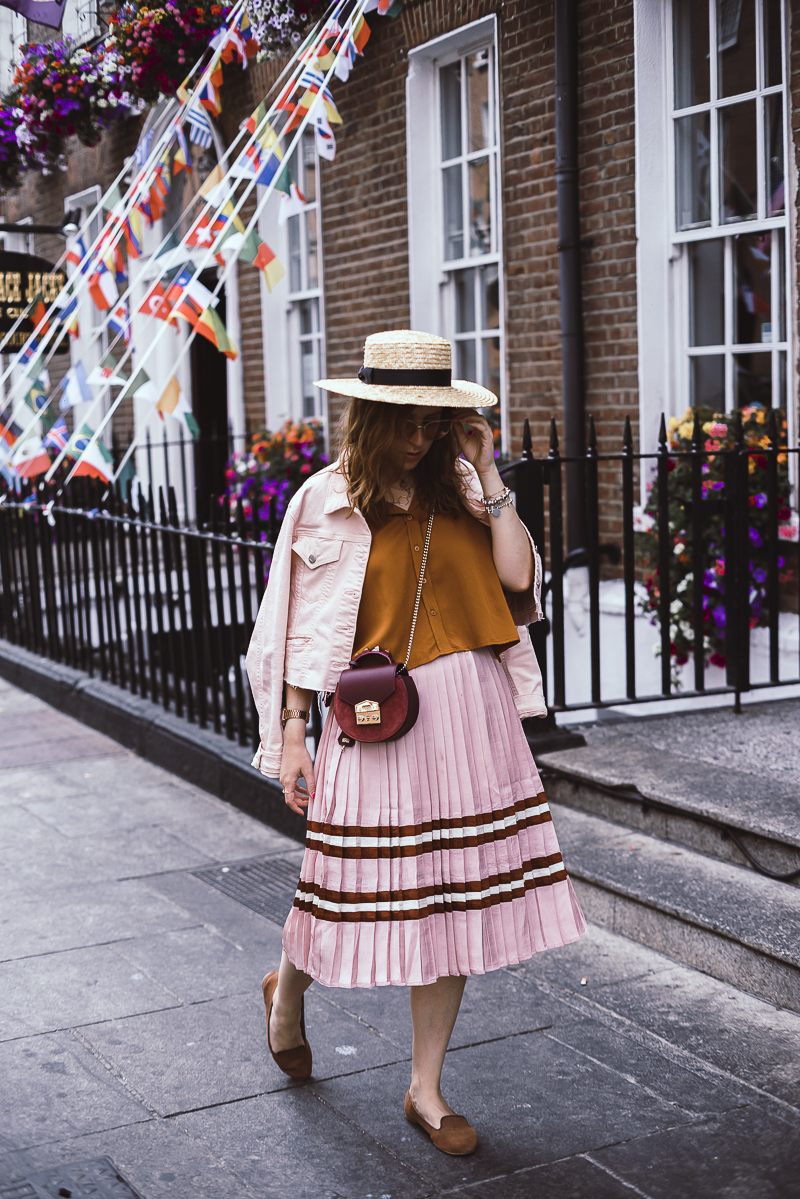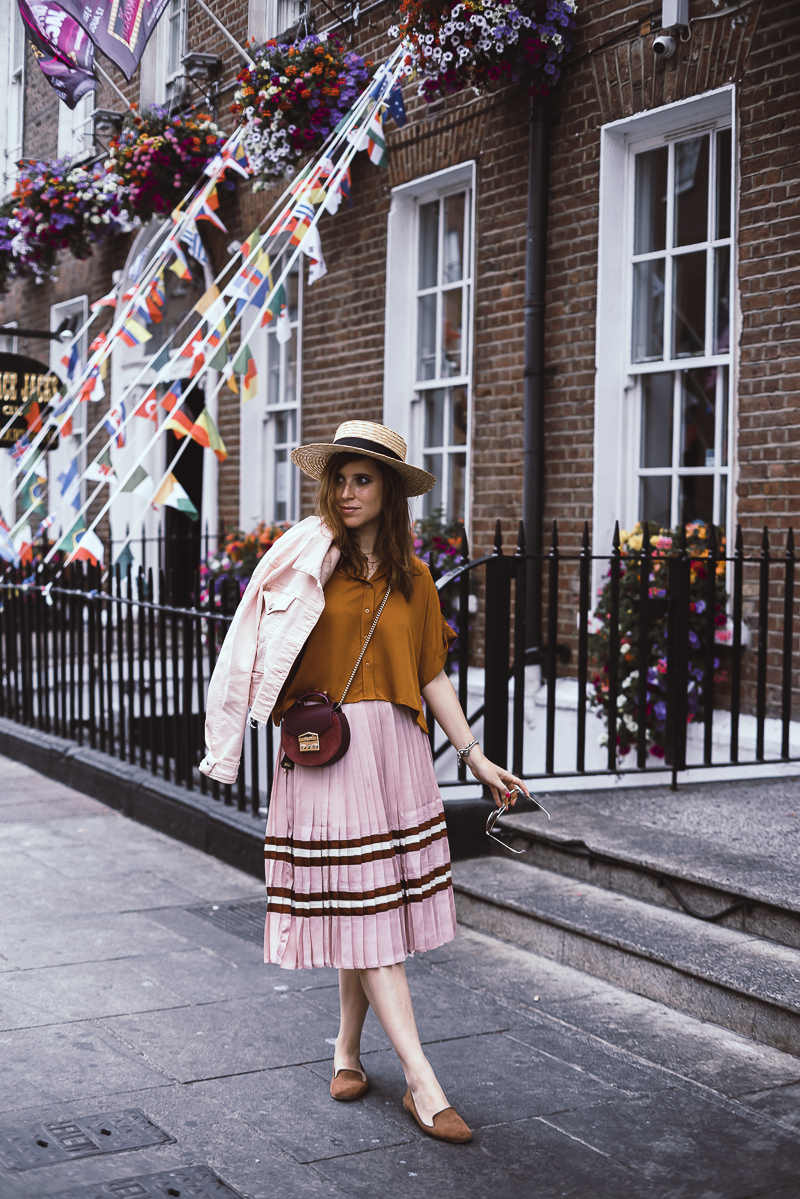 Ending tomorrow: get up to 70% off sales price adding EXTRA18 at checkout on Shopbop!