Read also in Italiano
Fur collar | How to make a basic coat more glamour
All of us have – or should have – in the closet a basic coat, one of those that are good on everything and that can be put on in every occasion. These types of coats are: the black coat and camel coat. Both versions are perfect: symmetrical two-button coat or with the zip closure or double breasted. The basic coat is perfect wether it's short, medium or long length, depending on your stature. I have one of those coats, of course, in detail the double-breasted camel coat. Although these garments may be boring, or maybe repetitive if worn often, they can be sdrammatized and always made different by adding small accessories.. Like the fur collar.
Fur collars are trendy in any color
This coat is like a white canvas to paint on: you can use your creativity and make it more casual or more elegant, adding maxi scarves or fur collars! One of the season's trends, in fact, is just the fur collar. I bought different ones, from neutral colors to the most bright and vivid ones. But let's go with order. Here I made my camel coat more chick by adding a faux pink fur collar. Matched with the bag in the same color, it creates a super feminine and glamorous look! In addition, I bought this collar from Primark, so it's also super cheap!
Suede skirt
Another trend – which was in vogue last year and is back now – is the velvet skirt, always with buttons in front. I wore it with the knee-high black suede boots, that made the silhouette skinner, and the fur collar that gives that extra touch. The Indiana Jones hat finishes everything.. et voilà! Do you like the look? Have a nice day to all!
Camel coat: UniQlo | Fur collar: Primark (similar the amazing collars from Charlotte Simone) | Black knee high boots: similar HERE | Suede skirt: Zaful (similar HERE) | Sweater: Primark | Bag: Rebecca Minkoff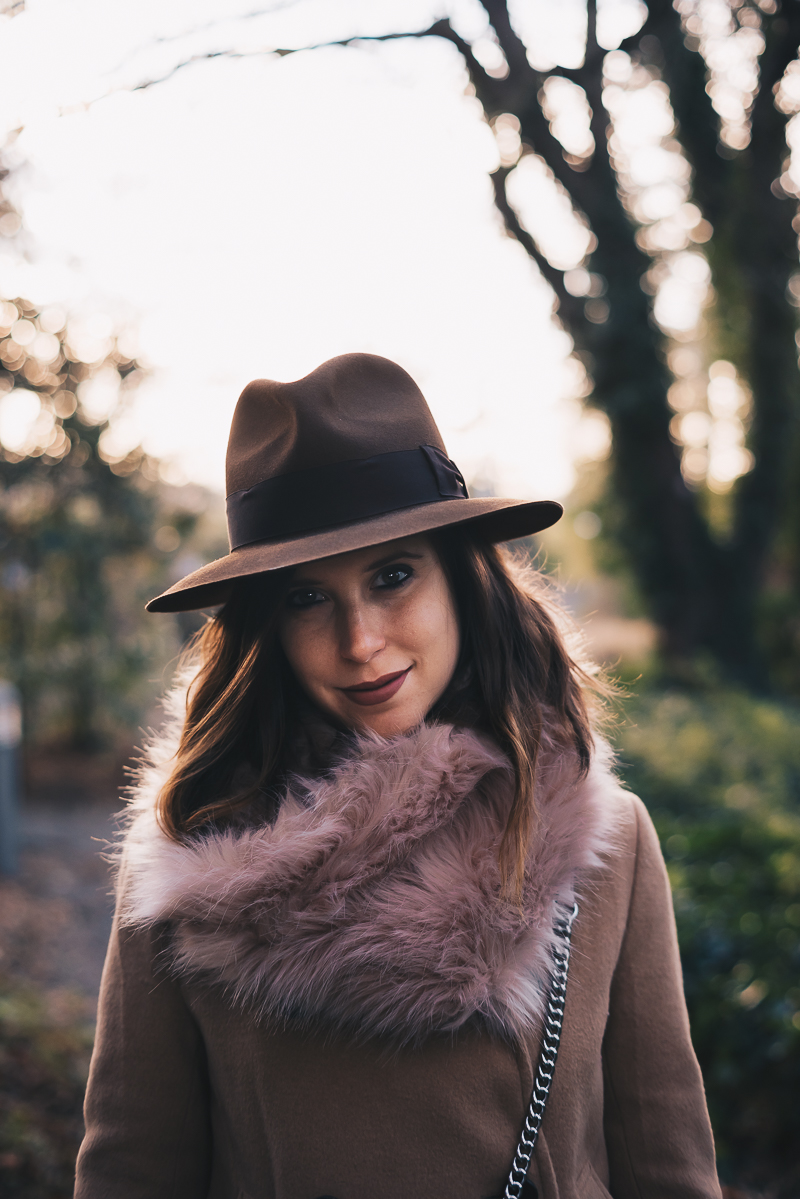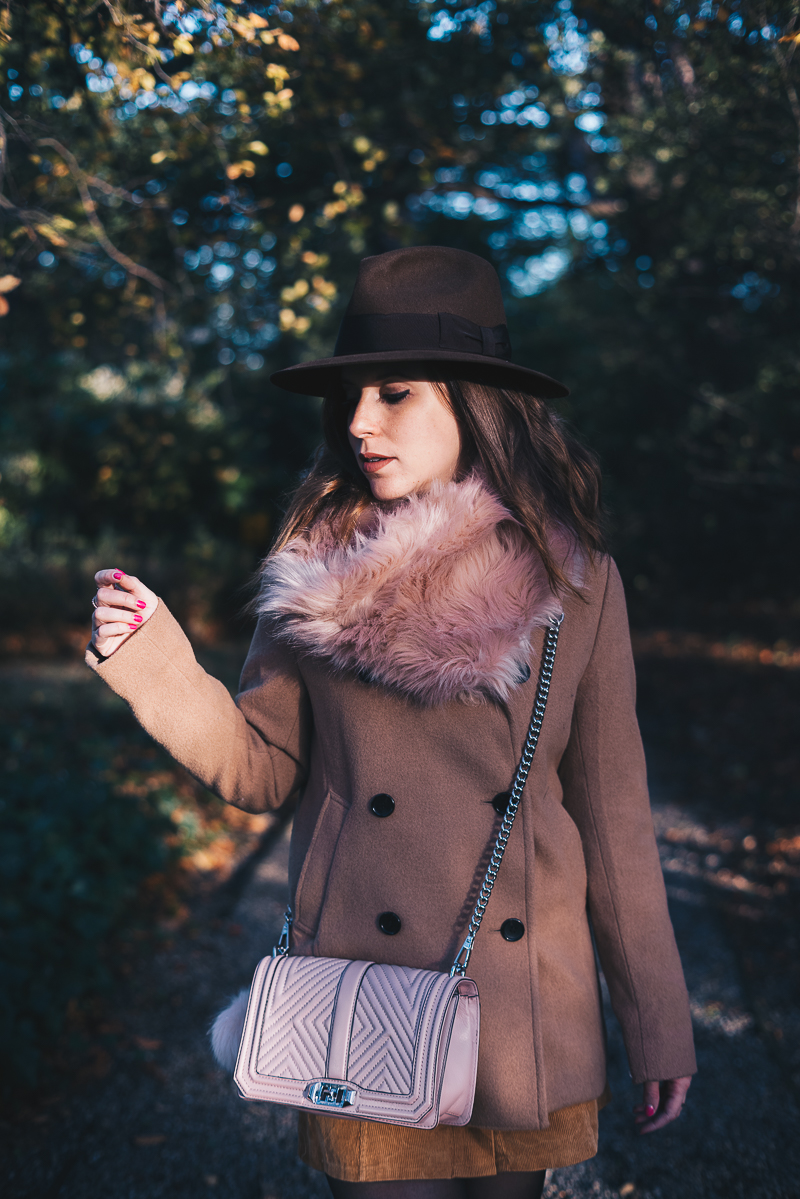 SalvaSalva
SalvaSalva