Un look easy per una giornata easy. Per quando devi solo andare in centro a comprare qualcosina. Per quando devi essere comoda e pratica. Vi piace? A me tanto, nella sua estrema semplicità! (Sì, questa camicetta sta diventando come una seconda pelle, mi piace troppo! XD). Buon venerdì a tutti!!
PS se siete nei pressi di Lucca, oggi è Santa Croce. In Borgo Giannotti c'è un mega-mercato che si conclude alle giostre! Consigliato, si fanno un sacco di affaroni! 😀
An easy look for an easy day. When you only have to go to the city center to buy something. When you have to be comfy and practical. Do you like it? I love it in its simplicity! (yeah, this shirt is like a second skin, i love it too much! XD). Have a nice friday!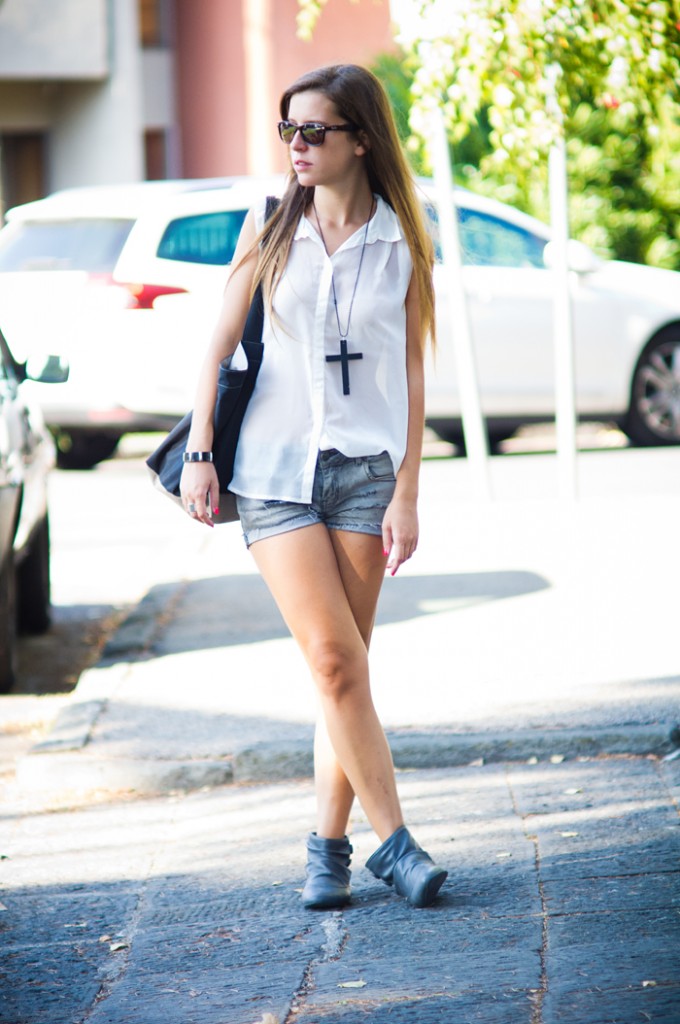 Shirt: H&M
Shorts: Zara cut by me
Shoes: Zara
Bag: Chapelier
Necklace and bracelet: no brand
Sunglasses: RayBan
If you haven't done it yet, follow me here:

GOOGLE FRIEND CONNECT

TWITTER

FACEBOOK

BLOGLOVIN