Ecco le foto scattate in questi due giorni ad Agropoli… Domani è il gran giorno!!! My Virtual Reality sarà live!!! Clicca qui e scopri come partecipare o come vedere l'evento in diretta streaming! 😀 Buon sabato a tutti!!
Potete vedere anche tutte le foto live dei preparativi che scatterò durante la giornata. Basta seguirmi su Facebook o su Instagram su @onceupontime o scattando la foto al QR Code qui sotto! 😀
Here the photos i shoot in those two days in Agropoli.. Tomorrow's the big day!!! My Virtual Reality will be live!!! Click here and discover how to participate or how to see the live streaming! 😀 Have a nice Saturday!!
You can see the photos of the backstage I'll shoot during the day. It's easy, follow me on Facebook or on Instagram on @onceupontime or taking a photos at the QR Code above! 😀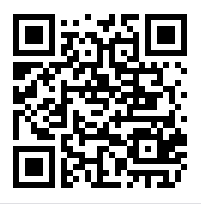 If you haven't done it yet, follow me here:

GOOGLE FRIEND CONNECT

TWITTER

FACEBOOK

BLOGLOVIN