Avete mai pensato di sbirciare nell'armadio di nonna? Io si. E ho trovato questo simpatico maglioncino e il cravattino a pois! Beh… Miei! Li ho presi e portati via, senza dare la possibilità a nessuno di controbattere! 😀 ahah! Vi piace il risultato? (: Buona giornata a tutti!!
Have you ever tough to look into your grandmother closet? I have. And i found this funny sweater and the polka dot tie! Well… mine! I got them and i put them away in my bag, no one could say anything! 😀 ahah! Do you like the result? (: Have a nice day!!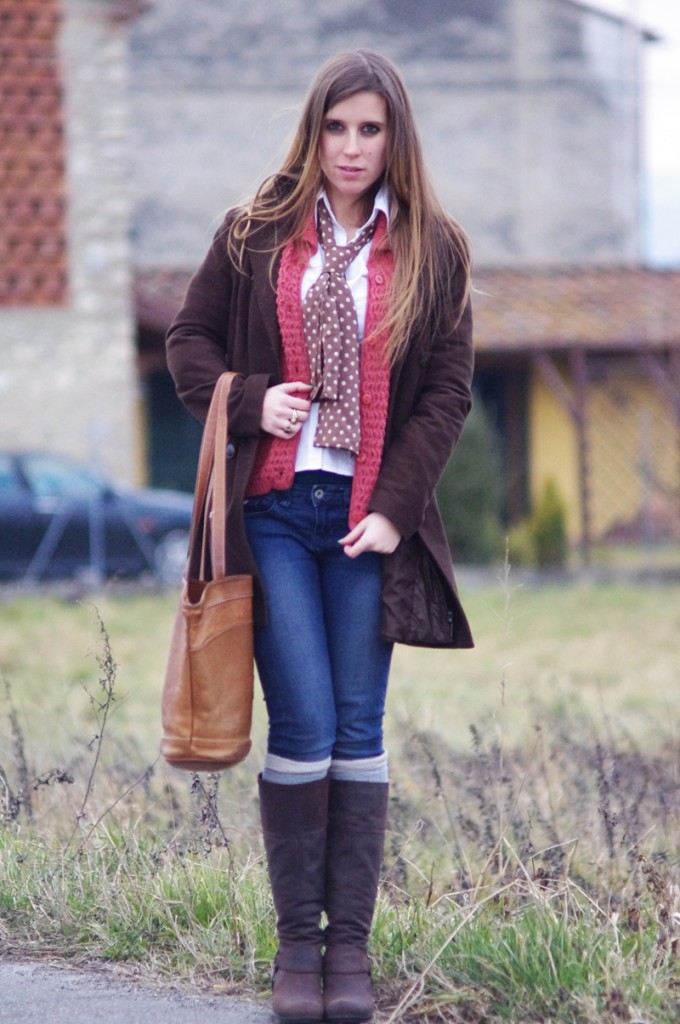 WHAT I'M WEARING:
SWEATER: my grand mom's closet
SHIRT: Sisley
JEANS: Guess?
COAT: OVS
SOCKS: Omsa
BOOTS: no brand
TIE: my grand mom's closet
BAG: my grand mom's closet
If you haven't done it yet, follow me here:

GOOGLE FRIEND CONNECT

TWITTER

FACEBOOK

BLOGLOVIN