Un vecchio cappotto della mamma stipato nell'armadio. Una cintura che lo rende un po' più moderno. Il primo freddo che si avvicina silenzioso. Le foglie che riempiono il paesaggio di giallo e di rosso. Una borsa vintage ma che non passerà mai di moda. Non penso di dover aggiungere altro. Vi piace questo look? A me tantissimo! Mi raccomando, fatemi sapere che ci tengo!
Passate una splendida giornata!
An old coat from my mom stuffed in her closet. A belt that makes it more modern. The first cold that's silently coming. Leaves that cover everything with yellow and red colors. A vintage bag that will never go out of fashion. I think that I shouldn't say anything else. Do you like this look? I love it. Please, let me know, because I really care about it!
Have a very nice day!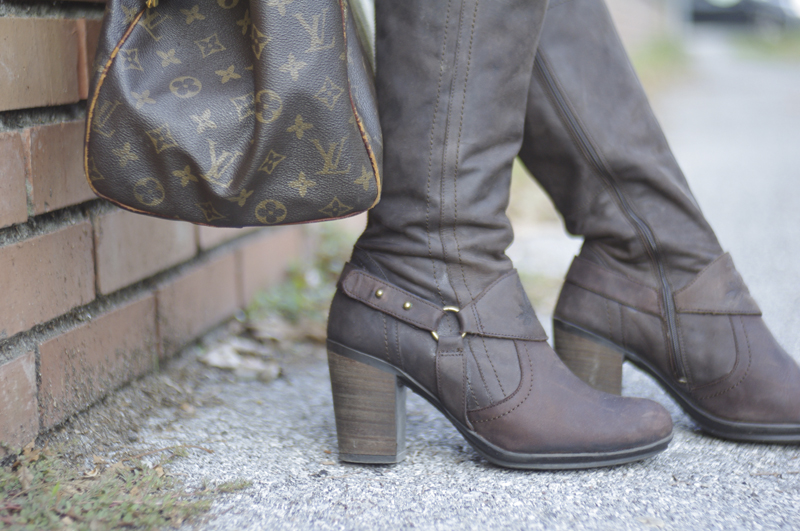 COSA INDOSSO/WHAT I'M WEARING:CAPPOTTO/COAT: old from my momLEGGINGS: H&M
CINTURA/BELT: local marketBORSA/BAG: Louis Vuitton vintageSTIVALI/BOOTS: no brand
E i vincitori dei 3 buoni acquisto del valore di 30€ spendibili su Vente-priveè sono:
And the winners of the 30€ coupon from Vente-priveè are:
Congratulazioni! Verrete presto contattate e il buono verrà direttamente caricato sul vostro conto vent e-priveè mercoledì in occasione della vendita Dondup! 😀
Congrats! You'll be contacted soon and the coupon will be sent directly on your account on vente-priveè on wednesday for the Dondup sale! 😀

Avete comunque tempo per vincere un fantastico paio di Lita di Jeffrey Campbell cliccando qui!!
You have still time to win a fantastic pair of Litas by Jeffrey Campbell here!