Quando ci sono i Lucca Comics and Games fa sempre stranamente caldo. Quindi ho optato per un look semplice e piuttosto leggero. Il tocco magico? Maga Magò con la sua gonnellina di tulle! Ahah, posso essere un cosplay anche io? 😀 Passate una buonissima giornata!
When there are Lucca Comics and Games the weather is always hot. So i opted for a simple and light look. The magic touch? Maga Magò with her tulle skirt! Ahah, can I became a costly too? 😀 Have a nice day!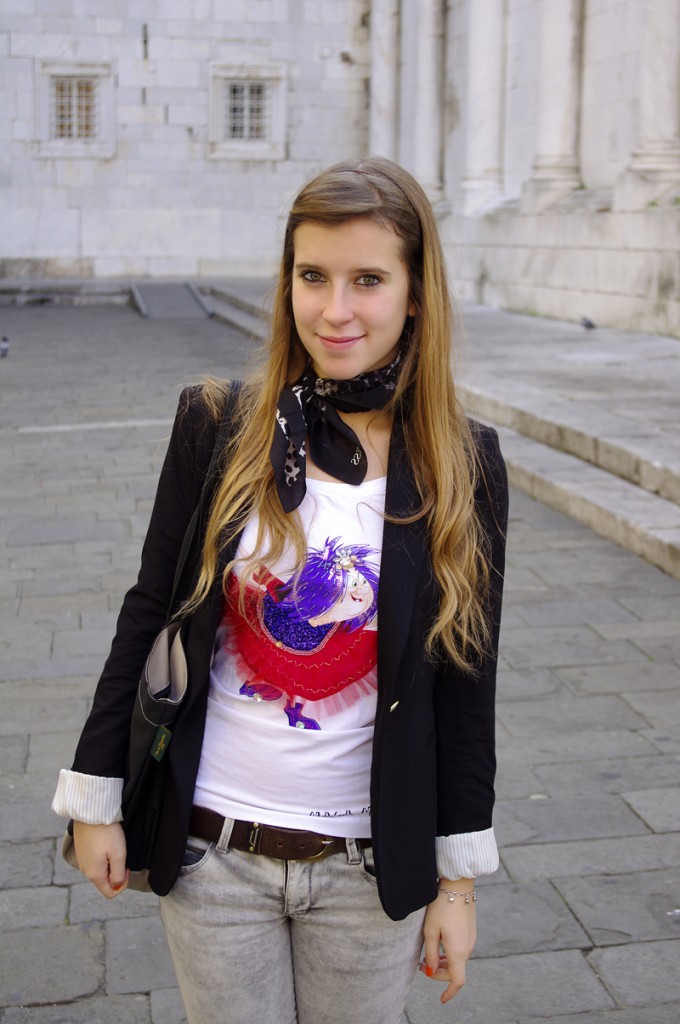 PS vi piace il mio look per Halloween? 😀 ahahah siamo spaventosi!!! Come avete passato il vostro? 😀
PS do you like my Halloween look? 😀 ahahh scaring!! How did you pass yours? 😀
COSA INDOSSO/WHAT I'M WEARING:
T-SHIRT: Pinko
BLAZER: Zara
JEANS: Zara
STIVALI/BOOTS: Zara
BORSA/BAG: Chapelier
FOULARD: Guess?