E' sabato pomeriggio e c'è di nuovo un assurdo caldo. Quindi eccomi qua, con – di nuovo – i pantaloncini corti ma con un tocco un po' street: la camicia a quadri legata davanti. Era un trend di qualche anno fa: canotta bianca e camicia a boscaiolo. Beh l'ho ritirato fuori, in effetti come tendenza mi piaceva! 😀 Passate una buona domenica!
It's saturday afternoon and there's an absurd hotness again. So here I am wearing – again – shorts but today with a little street touch: the plaid shirt! It way an old trend: white tank with a lumberjack shirt tied in the frontside. I wore it again, I liked that trend! 😀 Have a nice Sunday!
Ricordatevi di votarmi per il contest di Bloggers Wardrobe qui! Grazieeee!

Remember to vote for me in the Bloggers Wardrobe Contest here!! Thankssss!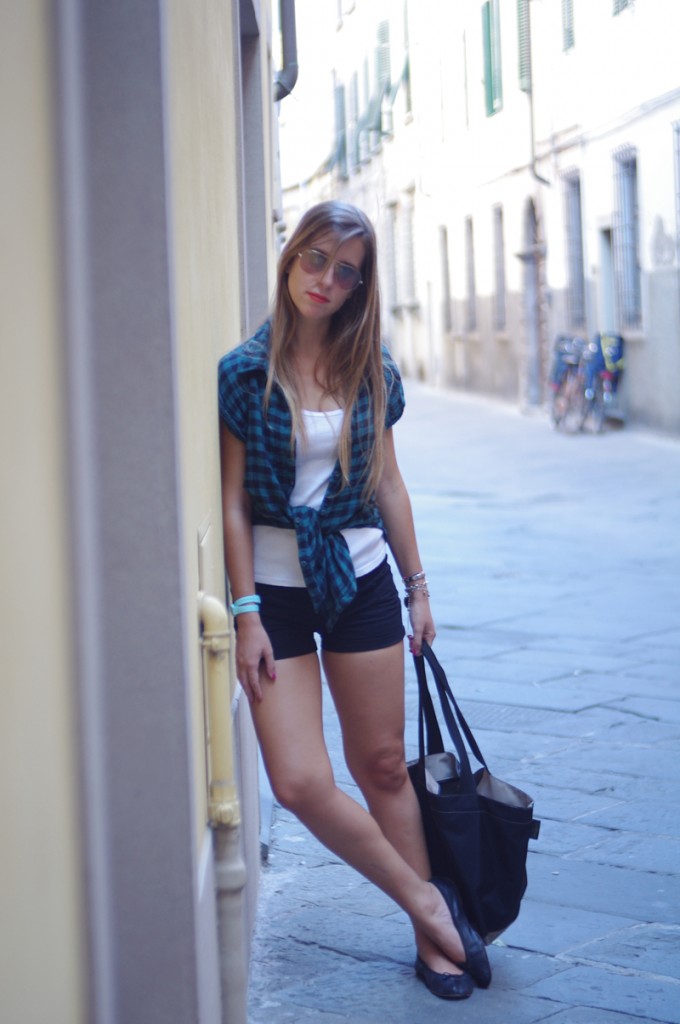 COSA INDOSSO/WHAT I'M WEARING:
CANOTTA/TANK: Tezenis
CAMICIA/SHIRT: Zara
SHORTS: Stradivarius
BALLERINE/FLATS: Porselli
BORSA/BAG: Chapelier
OCCHIALI/SUNNIES: Ray Ban
ROSSETTO/LIPSTICK: Catrice